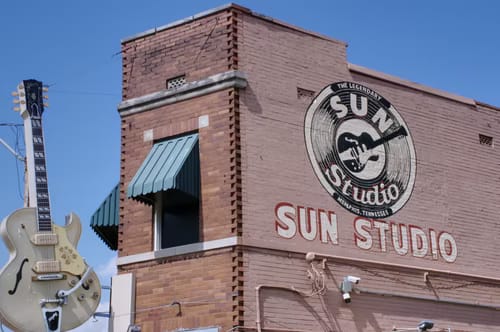 Memphis is the second-largest city in Tennessee and it keeps on growing as more people are drawn to this lively metropolis.
If you are looking to relocate, and wondering what the cost of living in Memphis, TN looks like, you've come to the right place.
In Memphis, you'll find great schools and universities, affordable living costs, simply the best barbecue, and unforgettable historical and cultural landmarks.
We want to give you the low down on the cost of living in Memphis TN so that you know exactly what to expect before relocating.
We cover the cost of housing, healthcare, childcare and education, utilities and necessities, food, transport, and entertainment.
We'll also give you an idea of the type of income you can generate in the city, so that you know if you can afford the cost of living in Memphis, TN.
Cost of Living In Memphis TN
The cost of living in Memphis, TN is surprisingly affordable for a city of its size – one of its most attractive features.
The booming economy and job market make the city of Memphis attractive to both millennials and families.
The cost of rent, utilities, dining out, and daily life in Memphis won't make a huge dent in your income. Memphis, TN also has one of the lowest tax burdens in the US.
The cost of living in Memphis, TN is significantly cheaper than the US average and Tennessee's average.
While sources differ on exact numbers, the cost of Memphis is around 16 – 19% cheaper than the national average. It is also cheaper than the average city in Tennessee.
A family of four will usually incur monthly costs of around $3,000, excluding rent. A single adult in Memphis could spend around $900 monthly, excluding rent.
Housing
Memphis has one of the best and most affordable housing markets in the country. This is pleasantly surprising for a city of its magnitude.
Housing expenses in Memphis are 20% – 30% lower than the US average but pinpointing an exact estimate is tricky as prices change depending on where you want to live and the kind of home you're looking for.
More Memphis residents own the properties they occupy, as opposed to renting.
How do you know if you can afford housing in Memphis? Follow the 30%-rule.
According to this rule, your monthly expenses for housing should not exceed 30% of your monthly income (before taxes).
Renting
Memphis has an impressively low median monthly rent cost of around $900. Monthly rent in Memphis is estimated to be a whopping 65% cheaper than in New York City.
Here are some rough estimates for what you can expect to pay for monthly rent in Memphis.
Studio apartments can go for around $600 – $700. A 1-bedroom apartment in the city center will cost you over $900. On the outskirts, a 1-bedroom apartment costs above $800.
2-bedroom apartments cost over $900 monthly. A 3-bedroom apartment in the city center costs around $1,500 and upwards. 3-bedroom apartments outside the City Centre are around $1,300.
There are affordable neighborhoods in Memphis where rent is below $600 per month. These include Alcy-Dunn, Southgate, and Orange Mound.
In some expensive neighborhoods, rent reaches over $1,300 monthly. These include River Oaks, Downtown Memphis, and Mud Island.
Buying
The real estate industry in Memphis is booming. The median home value is well below the rest of the US and Tennessee.
The median home value in Memphis is around $125,000 to $150,000, whereas the median home value in Tennessee is around $230,000. This makes it significantly easier to get your foot on the property ladder than almost anywhere else in the US.
The average fixed interest rate on a 20-year mortgage in Memphis is below 4% yearly.
There are around 164 neighborhoods in Memphis, and house prices vary.
One of the most expensive neighborhoods in Memphis is Central Gardens, where the median listing price of a home is around $410,000.
One of the most affordable neighborhoods is Binghampton, where the median home listing price is below $70,000. This makes it an excellent place to start a family and settle down.
Income
Memphis has a booming economy and an extremely business-friendly atmosphere. The city is popular among millennials, entrepreneurs, and small business owners alike.
Memphis, TN is also home to the headquarters of massive international Fortune 500 companies like FedEx Corp., AutoZone Inc., and International Paper Co.
ServiceMaster and the acclaimed St. Jude Children's Research Hospital also provide exciting job opportunities in Memphis.
The city has always had an entrepreneurial and innovative spirit – it's the birthplace of the world's first hotel chain, overnight package delivery system, and self-serve grocery store.
The average monthly salary (after tax) of a Memphis citizen is around $3,200. The average annual household income in Memphis is around $63,000. 
This shows that if you get a decent job, your income would most likely be able to support your cost of living.
Healthcare
The cost of healthcare in Memphis is much cheaper than in the US and Tennessee. Healthcare in Memphis is 5 – 10% cheaper than the US average
You don't have to worry about exorbitant healthcare costs bumping up your monthly expenses.
The city offers quality healthcare and boasts esteemed institutions like the St. Jude Children's Research Hospital and the University of Tennessee Health Science Center.
A visit to the doctor will run you just under $100, and a dentist around $80. If you need to have your eyes checked or want to get a new pair of prescription glasses, an optometrist visit will cost you around $90.
It's not all about the humans, though, as you've got to take the cost of caring for your fur-babies into account too. There are plenty of excellent vets in the area, and that makes it a highly competitive market. Taking your pets to the vet will average at about $45 per animal. 
Utilities
The cost of utilities in Memphis is approximately 3% cheaper than the US average and slightly cheaper than the Tennessee average.
When income is taken into account, utilities are widely accessible and affordable in Memphis, TN. Here's what some basic utilities would cost you each month in Memphis.
Energy bills come out at around $175. Phone bills are around $185.
Basic utilities for a small apartment, including electricity, heating, water, and garbage, costs around $185 per month.
With so many of us working from home, we need to make sure we're connected. Installing adequate Wi-Fi and internet access can cost around $75 a month. This can include 60 Mbps or more, unlimited data, and Cable/ADSL.
Necessities
Necessities like clothing and hygiene products in Memphis are affordable. They're similar to the national average but much cheaper than in other large metropolitan areas.
Spending money on the things you need and use every day won't bump up your cost of living in Memphis, TN as much as it does in other major US cities.
Here's what you can expect to pay in Memphis:
Haircut: around $15

2-in-1 shampoo: less than $2

Toothpaste: around $1.50

Deodorant: around $2.50

A box of 32 tampons: around $6

Four ro­lls of toilet paper: around $3
If you want cleaning help for your home or apartment, the average hourly rate would be around $20.
Common cold medicines that would last for six days, like Tylenol, Coldrex, Frenadol, and similar brands, cost less than $10.
You can get a great pair of Levis or similar for under $45. A summer dress from high-end fashion retailers would cost around $35. In major cities like New York, you could expect to pay well above $55 for these items.
Food
Groceries
Groceries are around 8% – 10% cheaper than the US average. It is similar to the Tennessee average but still manages to eke out an edge.
Here's what you can expect to pay for some common grocery items in Memphis:
Loaf of bread: $3.05

A gallon of milk: $1.80

A carton of eggs: $1.65

A bunch of bananas: $3.06

Hamburger: $3.90

1 kg white rice: $3.50

1 kg chicken fillets: $6.20

1kg ground beef: $9

1 kg potatoes: $2.25

Bottle of water: $1.75

Mid-range bottle of wine: $12
Dining Out
Memphis TN is chock-a-block with options for dining out. There is something for every taste and budget. Memphis is known for its urban vibe and trendy spots. 
There are endless eateries to explore. If you're a foodie, you should know how dining out will affect your cost of living in Memphis, TN.
You can grab a meal at an average restaurant for around $15. Two people can enjoy a three-course meal at a mid-range restaurant for $50 or more.
A three-course fine dining meal at an expensive restaurant will cost over $80 per person.
For when you're just too tired to cook, a combo meal from a fast-food chain will cost around $7 or $8. 
Coffee lovers can enjoy their daily cappuccino for around $5. If you want to enjoy a cold one, a quart draught of local beer will cost around $5.
Transportation
The cost of transportation in Memphis is lower than the national average – from around 9% – 11%.
Most commuters rely on their cars to get around Memphis. Gas costs around $2.30 per gallon. 
To keep your vehicle maintained, you can get your tires balanced for around $45.
A one-way bus ticket for local transport is under $2, while a monthly pass is around $45. Taxi tariffs are around $1.50 per mile.
Memphis has plenty of efficient public transport, including the Memphis Area Transit Authority (MATA), bus systems, taxi services, and the Memphis International Airport.
Childcare and Education
If you want to send your kids to a private school, International primary schools have an average yearly tuition of around $10,000.
Memphis has several public schools that are top-ranking in the Tennessee education system. Traditional public schools are free and open to all students.
The average yearly tuition for a private high school is around $10,500, and $10,000 for private elementary schools.
In Memphis alone, there are 14 colleges. There are another 20 colleges within 50 miles of the Memphis metropolis.
Rhodes College is the top-rated college in the area, and the University of Memphis is the largest.
Entertainment and Recreation
Memphis is an exciting urban hotspot in Tennessee, and it is rich in history, culture, and music. The city is known as the birthplace of Rock 'n Roll, and it played an instrumental role in black history and the civil rights movement.
Some of its most famous attractions are the Memphis in May International Music Festival, Beale Street Entertainment District, Stax Museum of American Soul Music, and tours of Graceland and Elvis's recording room at Sun Studio.
It is also home to historical landmarks like the National Civil Rights Museum and Slave Haven Underground Railroad Museum.
Kids can enjoy The Children's Museum of Memphis and the Memphis Zoo.
Here's what you can expect to pay in Memphis for recreation:
Monthly fee at gym or fitness club: around $30

Renting a tennis court for an hour: $25

Movie ticket for international release: $12

Bowling: $16

Two theatre seats (best available): around $140

Cocktail downtown: $10

Beer in neighborhood pub: $5
Conclusion
Memphis boasts low living costs, great schools and universities, urban excitement, and an abundance of history and culture. If you are ready to make the transition and move to Memphis, TN, consider partnering with Titan Elite Moving. Our team of professional movers in Memphis will go above and beyond to make certain that you enjoy a stress free moving experience from start to finish. Whether you are moving within Memphis or moving to Memphis from across the country, our team is ready to handle all of the heavy lifting.